🎉 FLASH SALE! 🎁 BUY ONE, GET ONE FREE (CODE: BOGO) - OFFER VALID FOR:
End Self-Sabotaging Habits
Uncover Negative Thought Patterns
Includes Access to over 21 hours of therapist-led guided follow-along videos.
Includes Access to over 21 hours of
therapist-led guided follow-along videos.
Sale is live: Buy 1 journal get 1 free today! (Any 2 Journals for $96.00 $24 USD each)
Discover your inner strengths and overcome self-doubt in just 21 days or your money back.
Supported by scientific research and developed in collaboration with expert therapists, The Self-Love Journal offers 91 days of guided prompts and insightful psychoeducation to empower you on your journey of self-discovery.
"A product that, as a therapist, I personally use and recommend for my clients. It's backed by research and is filled with useful tools for mental health."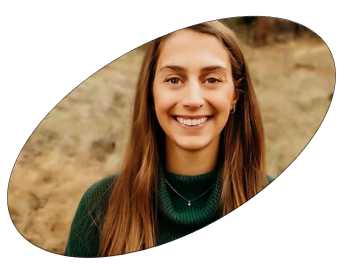 HAILEY K. | CLINICAL COUNSELLOR
Banish Negativity & Find Self
-Love
91 Unique Layouts
For an engaging experience on every page.
Beautiful new design
Inspiring and guiding you through 'the work', by design.
Psychologist-backed
Like a private session with an expert, every time.
Weekly Focus
Motivating your writing and guiding you forward.
Daily Questions
Designed to increase self-awareness and spark self-discovery.
Data-Driven
Grounded in the work of over 20+ clinical therapists, social workers, physicians, psychologists, and researchers
Our journal's unique, progressive structure was engineered by top psychologists and behavioral scientists at academic institutions such as
Cognitive Behavioral Therapy-based prompts
Cognitive behavioral therapy (CBT) is aimed at striking balance between how individuals think, feel, and act, which can resolve and mitigate feelings of stress and anxiety.

The Self-Love Program integrates CBT-focused techniques and activities, like thought records and reframing, to help you challenge negative self-talk and develop more self-compassionate beliefs.
Self-compassion theory focuses on cultivating compassion and self-compassion as a means of promoting emotional regulation and well-being.

The Self-Love Program is grounded within this theory and uses techniques such as compassionate imagery and self-compassion exercises, to help you develop greater self-acceptance and self-love.
Dialectical behavior therapy (DBT) techniques
DBT is a type of therapy that focuses on developing skills for emotional regulation, distress tolerance, mindfulness, and interpersonal effectiveness.

The Self-Love Program teaches DBT skills to help you navigate conflicting or contradictory self-beliefs and to develop a greater sense of self-acceptance.
Cognitive restructuring is a CBT technique that involves identifying and challenging negative or distorted thoughts and replacing them with more balanced and adaptive thoughts.

The Self-Love Program utilizes cognitive restructuring to help you identify and challenge negative self-talk and cultivate more self-compassionate beliefs.
The Fundamental Attribution Error
The belief that certain issues, like personal failures, are solely a result of our own actions is the Fundamental Attribution Error.

The Self-Love Program addresses the Fundamental Attribution Error through embracing common humanity and teaching balanced thoughts.
A growth mindset means approaching challenges, opportunities, and failures with self-compassion and patience, fighting the instinct to do the easy option or to just give up.

The Self-Love Program guides you through the steps needed to adopt a growth mindset and nurture a self-compassionate attitude.
Create Positive Habits, Bundle Up + Save
The self-discovery collection: three journals to unlock your potential
1x Self-Love Journal (Best seller)
1x Emotions Journal (New!)
1x Boundaries Journal (Back in stock!)
2x Free Gifts at Checkout ($74 value)