🎉 FLASH SALE! 🎁 BUY ONE, GET ONE FREE (CODE: BOGO) - OFFER VALID FOR:
The Mindful Planners - Digital Download
Regular price
Sale price
$37.00
Unit price
per
Sale
Sold out
Free Shipping & 100% Money-Back Guarantee
Description

Meet the latest member of our planner family: The Mindful 3-Part Series

The Mindful Planners are a series of three planners, each focusing on a different aspect of mindfulness: Awareness, Non-Judgment, and Acceptance. Developed with leading psychologists and clinical therapists, they incorporate scientifically-validated mindfulness techniques.

 

Through a structured, easy-to-follow process, you gain an understanding of how to be present in the moment, demonstrate self-compassion, and embrace acceptance - leading to improved mental health, reduced stress and anxiety, enhanced focus and productivity, and a greater sense of balance and well-being.

What's Inside

Daily guided activities, prompts and strategies

Tools to help you manage stress and anxiety

Psychologist-backed strategies you can trust

3 beautiful lay-flat 7.5" x 9.5" soft cover format planners

Exclusive access to our private FB group to share experiences, tips, and questions.

Each planner is 31 days and undated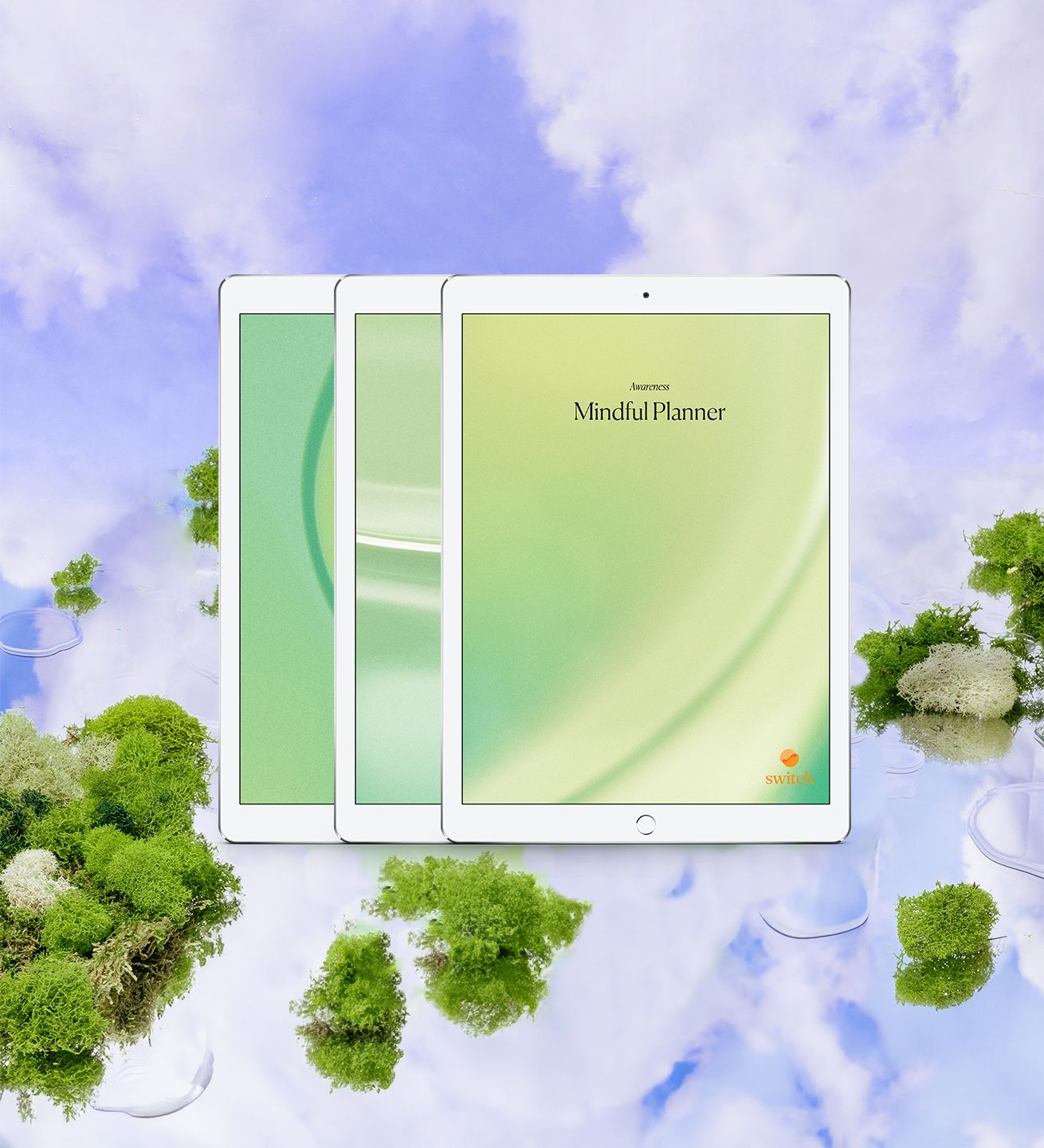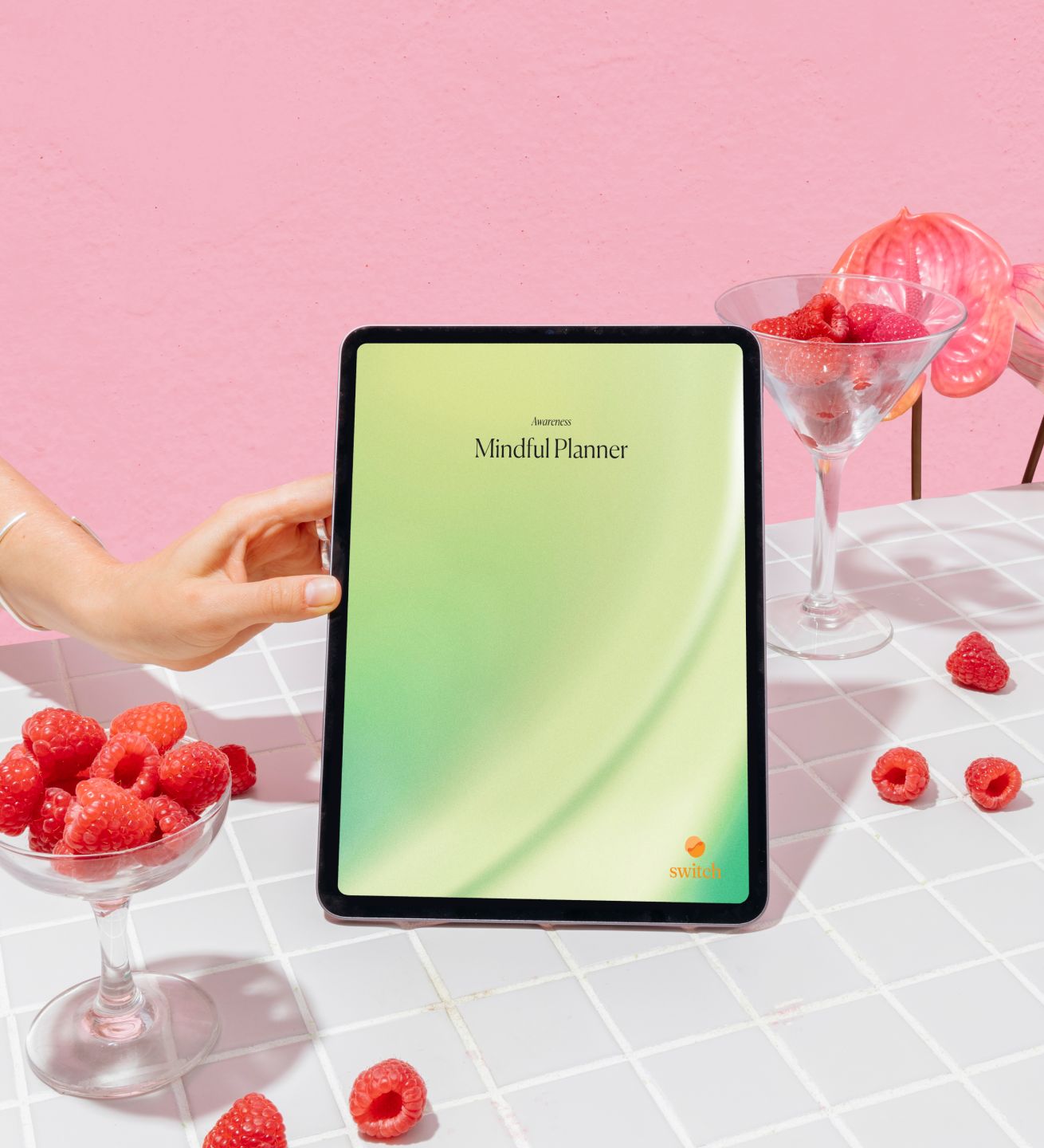 Used and trusted by therapists and universities
I would highly recommend The Mindful Planners to anyone looking for a tool to manage stress and anxiety in a sustainable and effective way.
Hailey K. | CLINICAL COUNSELOR
Feeling a lack of focus and productivity?
Practicing mindfulness has been proven to help us regulate our emotions, improve our overall mental health and clarity, and be more fully engaged in life.

Whether you're grappling with the overwhelming demands of daily life, resulting in heightened stress and anxiety, or struggling with a noticeable dip in focus and productivity, The Mindful Planners offer a thoughtful and structured solution.
Our team of experts has collected science-backed tools to help you learn how to integrate mindfulness practice into your everyday life.

The Mindful Planner is the culmination of this research, designed to be your daily guide and companion. It provides a structured yet flexible framework for you to cultivate mindfulness, encouraging you to live in the present moment while effectively managing your daily tasks.

With sections dedicated to self-reflection, goal setting, and daily planning, it allows you to align your actions with your inner values and aspirations.

By using the Mindful Planner, you're not just organizing your day, but also nurturing your mind, enhancing your emotional well-being, and paving the way for a more balanced, fulfilling life.
These planners are for you if:
You want to manage daily stress and anxiety effectively
You're committed to prioritizing self-care
You're seeking to enhance productivity and balance

You want to incorporate mindfulness into your daily routine
You'll grow in these areas:

Three Planners To Master Mindfulness
The Awareness planner utilizes strategies, activities, and multiple distinct meditation techniques in order to allow for flexibility and depth within your mindfulness practice. By expanding your ability to be present in the moment, this planner guides you towards a greater sense of balance and well-being.

The Non-Judgment planner incorporates teachings, prompts, and reflections that allows you to embody non-judgment, an very important pillar of mindfulness. The adoption and practice of non-judgment allows you to better demonstrate self-compassion, protect from negative self-talk and depression, and develop a keener emotional awareness.
The Acceptance planner is designed to provide targeted education, prompts, and opportunities for reflection, enabling you to fully embrace, engage with, and implement radical acceptance in your daily life. Through the mindful practice of observing and embracing our circumstances without judgment, we can nurture self-compassion and make conscious choices that lead us toward personal growth and positive transformation.
Scientifically-Validated Strategies
Mindfulness-Based Cognitive Therapy-centered
Mindfulness-based cognitive therapy (MBCT) combines the principles of cognitive behavior therapy and mindfulness to help cultivate a sense of presence and clarity of thought. By integrating daily, weekly, and monthly MBCT-based prompts and reflections, the Mindful Planner trains users to find presence, awareness and meaningful reflection in their everyday life.

Mindfulness Self-Assessment

One difficulty with embodying a mindfulness practice is becoming aware of how mindful you are on a regular basis. To address this, each Mindful Planner includes the Mindful Attention Awareness Scale (Brown & Ryan, 2003) at the beginning and end to allow users to measure, evaluate, and reflect on their overall levels of awareness and attention.

Mindfulness Self-Monitoring
Often, the greatest benefits of mindfulness come with reflection of what we have experienced. The Mindful Planner provides space for users to track, graph, and reflect on their weekly mindful moments and experiences to guide and reinforce their mindfulness practice.

Brain games and Arts-based Activities

These are games and activities designed to ground individuals, promote relaxation and creativity, and provide an outlet to be present. The Mindful Planner includes games/activities such as, crossword puzzles, free drawing exercises, and Sudoku.

Evidence-based Mindfulness Activities

Fostering a successful mindfulness practice is more than just meditation. The Mindful Planner engages multiple evidence-based activities and techniques to help users draw presence and center themselves in the chaos of the everyday.

Create Positive Habits, Bundle Up + Save
Six months of our groundbreaking undated planners for less than $13 each!
1x Mindful Awareness Planner (New)
1x Mindful Non-Judgment Planner (New!)
1x Mindful Acceptance Planner (New!)
1x Calm Window Of Tolerance Planner
1x Calm Boundaries Planner