🎉 FLASH SALE! 🎁 BUY ONE, GET ONE FREE (CODE: BOGO) - OFFER VALID FOR:
The Calm Planners - Digital Download
Regular price
Sale price
$37.00
Unit price
per
Sale
Sold out
"The Calm Planners have changed my schedule and the way I handle problems. I can better relax and come to myself first and sit with my emotions. These planners help my anxiety and center me for the next day."
Free Shipping & 100% Money-Back Guarantee
Description

The Calm Planners are a comprehensive solution designed by leading psychologists and clinical therapists for managing stress and anxiety. It includes three planners: Window of Tolerance Edition, Boundaries Edition, and Emotions Edition, each focusing on a specific aspect of stress management.



Through daily use of these planners, you can reduce stress and anxiety, improve emotional health, better understand personal boundaries, and develop more effective stress management strategies.
What's Inside

Daily guided activities, prompts and strategies

Tools to help you manage stress and anxiety

Psychologist-backed strategies you can trust

3 beautiful lay-flat 7.5" x 9.5" soft cover format planners

Exclusive access to our private FB group to share experiences, tips, and questions.

Each planner is 31 days and undated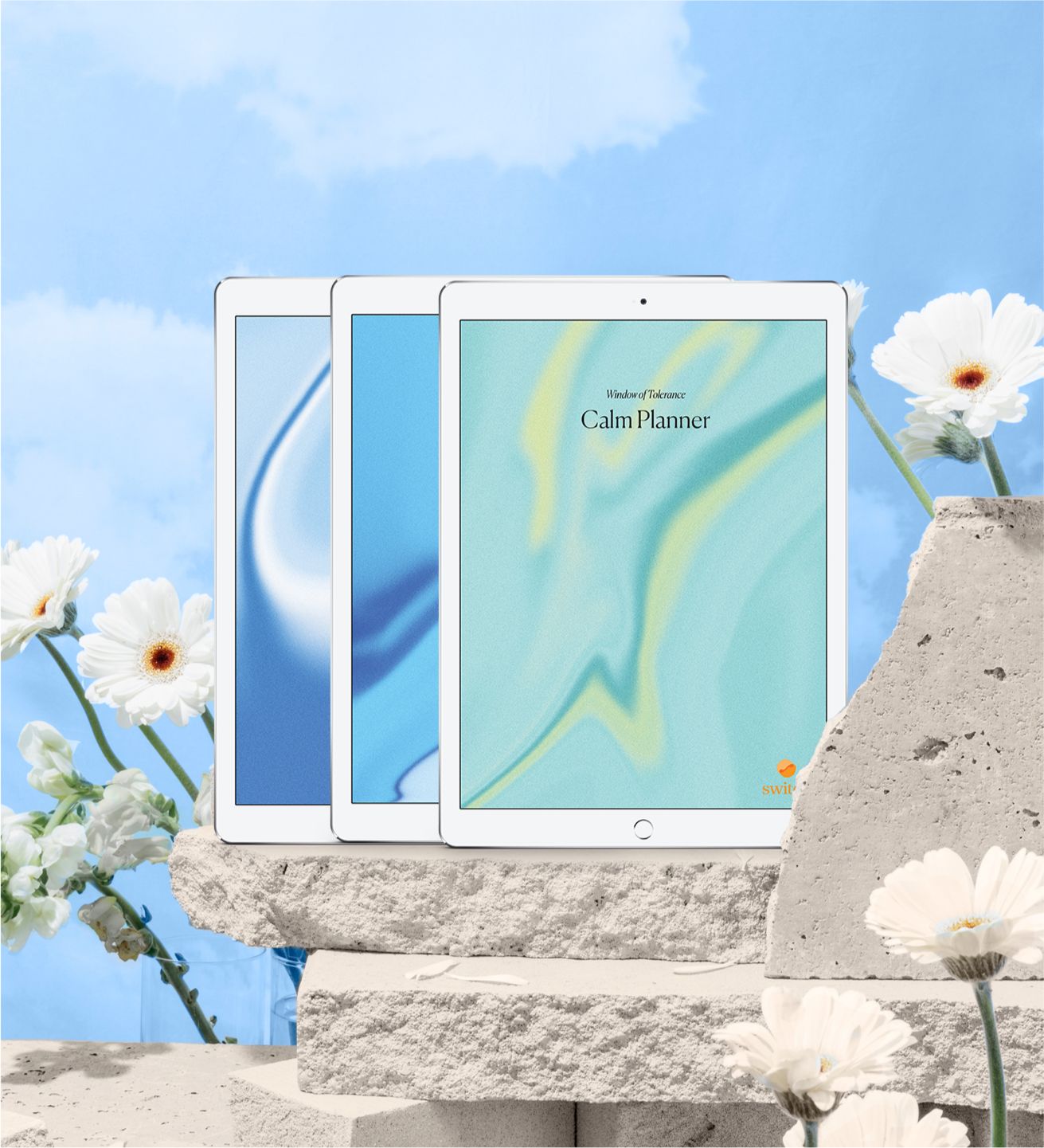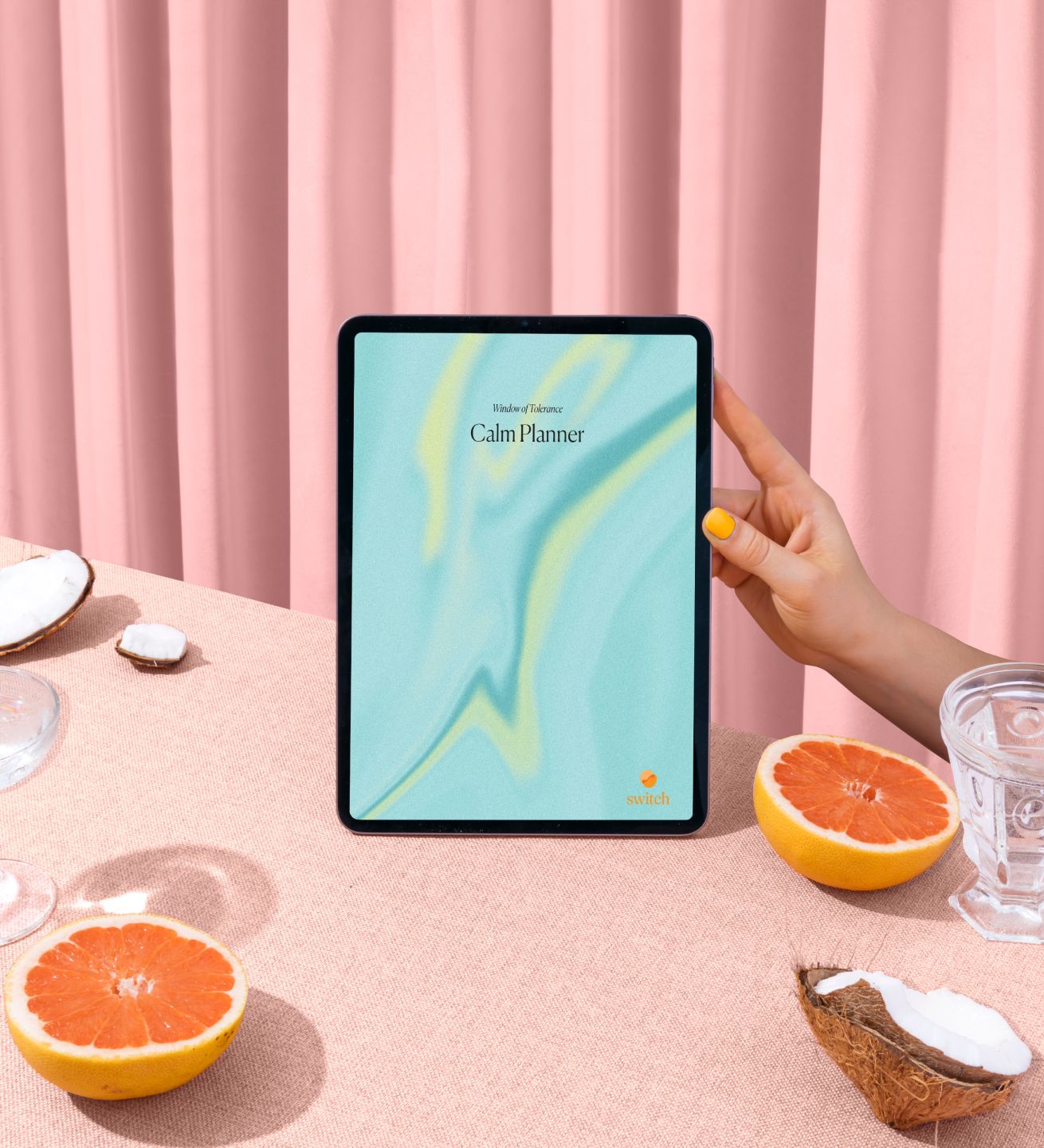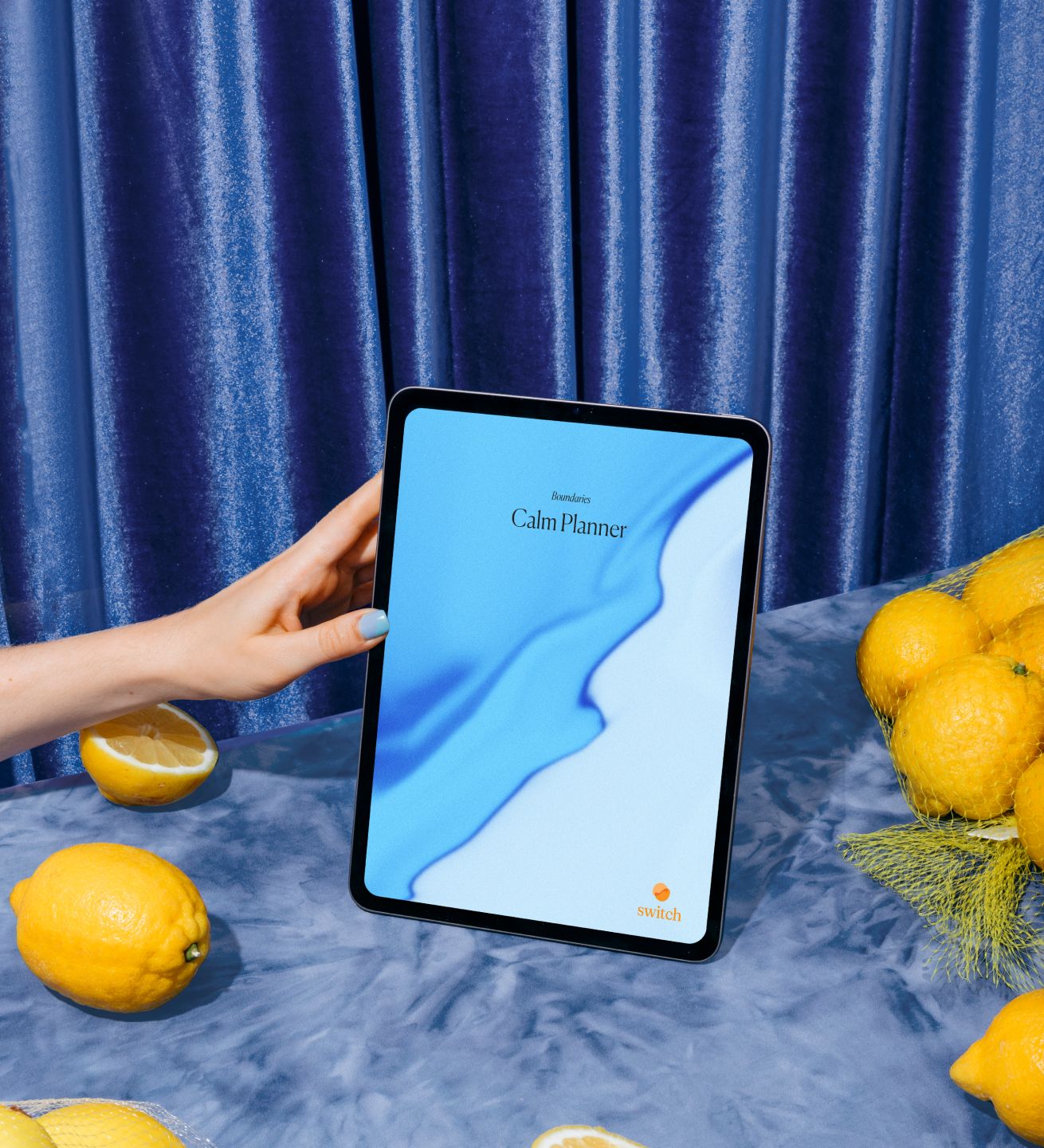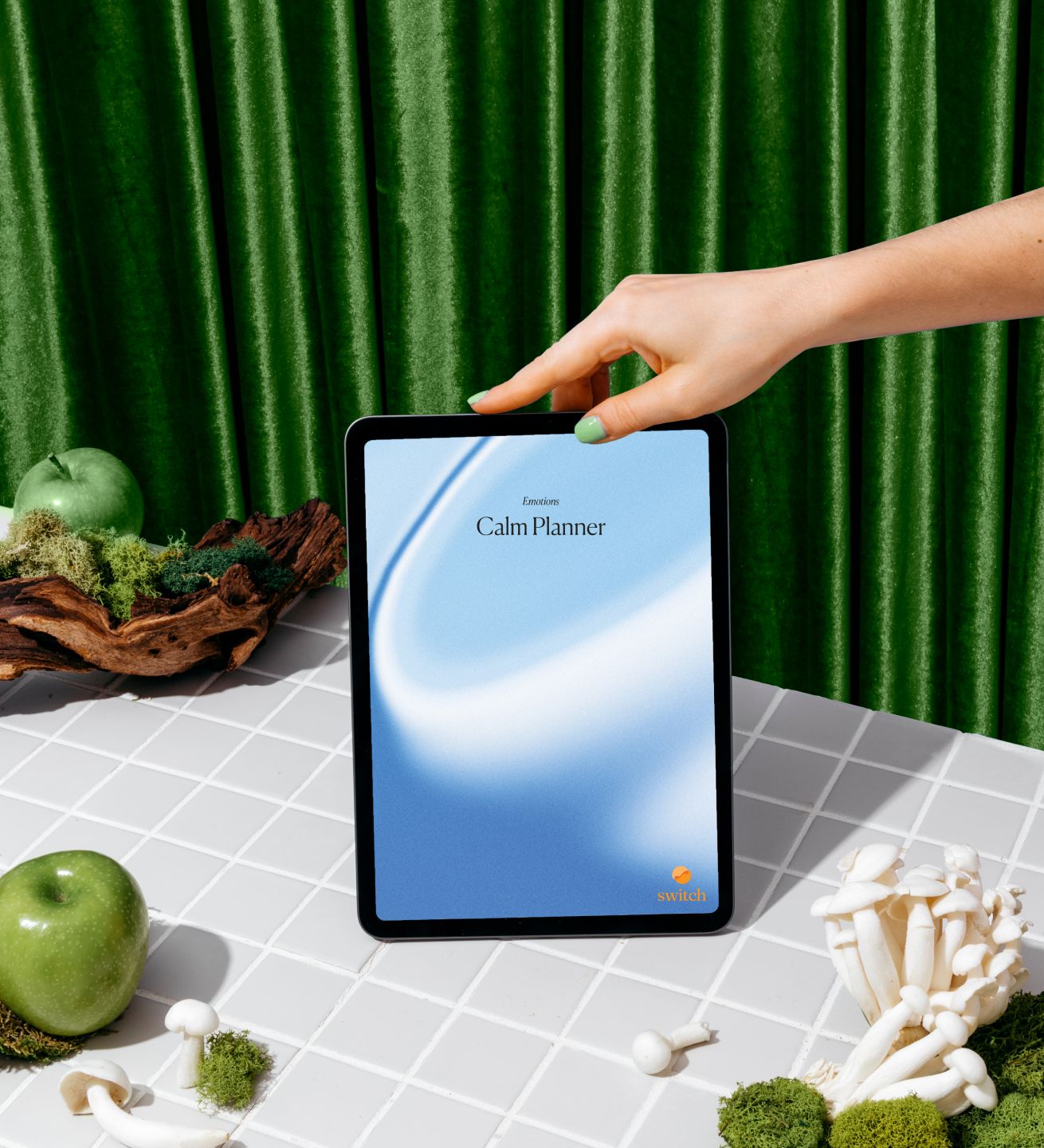 Used and trusted by therapists and universities
I would highly recommend the Calm Planners to anyone looking for a tool to manage stress and anxiety in a sustainable and effective way.
Hailey K. | CLINICAL COUNSELOR
Lacking effective tools and strategies to manage stress and anxiety?
Daily demands, work pressures, and personal challenges can leave you feeling stranded in a sea of overwhelm.


Have you been feeling unmotivated and exhausted, stuck in a freeze state, struggling to regain control?


If you're reading this, chances are you're experiencing chronic stress and anxiety, or are trying to avoid it. Left unchecked, this can lead to more serious issues like strained relationships, emotional distress, and even physical manifestations of stress.

Cultivate your daily calm
Perhaps you've tried meditation apps, self-help books, or even therapy sessions. But these solutions often require a significant time commitment or financial investment, and they don't always address the root cause of your stress and anxiety.

Unlike other stress management tools, The Calm Planners are designed to integrate easily into your daily routine, providing you with consistent support and strategies to manage your stress and anxiety.

The Calm Planners work because they address the root cause of stress and anxiety. They provide effective tools and strategies that help you understand and manage your emotional responses, set healthy boundaries, and incorporate self-care into your daily routine.
These planners are for you if:
You want to manage daily stress and anxiety effectively
You're committed to prioritizing self-care
You're seeking to enhance productivity and balance

You want the tools to balance your autonomic nervous system
You'll grow in these areas:

Three Planners To Calm Your Life
The WOT Planner introduces the Window of Tolerance concept, aiding individuals in recognizing and regulating their emotional states. By integrating this training, you will gain valuable insights into your optimal zone of emotional well-being and learn techniques to reduce stress
and anxiety.

The effectiveness of the Boundaries Planner is rooted in its utilization of the Four Steps to Boundary Setting. By seamlessly incorporating these steps, the planner empowers you to not only identify but also effectively communicate and sustain healthy boundaries—a fundamental component of overall well-being.
The Emotions Planner harnesses the power of the Three Laws of Emotional Mastery. By integrating this principle, it empowers you to confront and transform maladaptive emotional reactions. This process provides valuable insights into your emotions and triggers, ultimately leading to effective stress and anxiety reduction.
Scientifically-Validated Strategies
Cognitive Behavioral Therapy-based Prompts
Cognitive behavioral therapy (CBT) is aimed at striking balance between how individuals think, feel, and act, which can resolve and mitigate feelings of stress and anxiety. By integrating daily, weekly, and monthly CBT-based prompts and reflections, the Calm Planner trains readers to become their own therapists and to support themselves during stressful or anxious events.

This refers to the way in which individuals perceive and interpret stressful events or situations. The Calm Planner helps readers become more aware of their stress so they can identify unhelpful thinking patterns that contribute to stress and anxiety, and develop more adaptive ways of thinking about and responding to stress. By addressing the root causes of stress and anxiety, individuals can develop more effective strategies for managing their mental health and well-being.

Techniques to help individuals stay present and connected to the present moment, even when feeling anxious or overwhelmed. The Calm planner includes education that details a number of grounding techniques that readers can immediately utilize during stressful situations.

Measuring and monitoring individuals' stress trends are a crucial component to understanding how to best manage stress in the long-term. Each Calm Planner utilizes the Perceived Stress Scale (Cohen, Karnack, & Mernelstein, 1983) at the beginning and end to allow users to measure, evaluate, and reflect on their long-term stress trends.

Brain Games and Art-based Activities

These games and activities are designed to ground individuals, promote relaxation and creativity, and provide an outlet to reduce stress. The Calm Planner includes games/activities such as, crossword puzzles, free drawing exercises, and Sudoku.

Create Positive Habits, Bundle Up + Save
Six months of our groundbreaking undated planners for less than $13 each!
1x Mindful Awareness Planner (New)
1x Mindful Non-Judgment Planner (New!)
1x Mindful Acceptance Planner (New!)
1x Calm Window Of Tolerance Planner
1x Calm Boundaries Planner