The Emotions Masterclass
Regular price
$37.00
Sale price
$37.00
Unit price
per
Sale
Sold out
→ 64 Days of Guided Journaling for Emotional Regulation
→ Each Video is 15-20 Minutes
→ "This completely transformed my emotional health, I went from being overwhelmed to finally in control" Jennifer T.

+ FREE GIFT: 2-Day Emotions Workshop


Instant Access & 100% Money-Back Guarantee
Description

Develop healthy emotional coping mechanism and overcome emotional stress with this 9-week guided series. Follow along with our partner therapist, Hailey Kanigan, as she goes through daily lessons combined with introspective journaling prompts. 

 

**Login details are sent via email - If you do not receive your login information within 20 minutes, please contact support@switchresearch.org**

 
What's Inside

63-Days of Psychologist-backed strategies you can trust

156 pages, beautiful digital journal with calming, colorful designs

Certified Therapist guiding every class

Exclusive access to our private community to share experiences, and ask questions.

Tools to help you identify and regulate your emotions

Lifetime Access to the videos from any device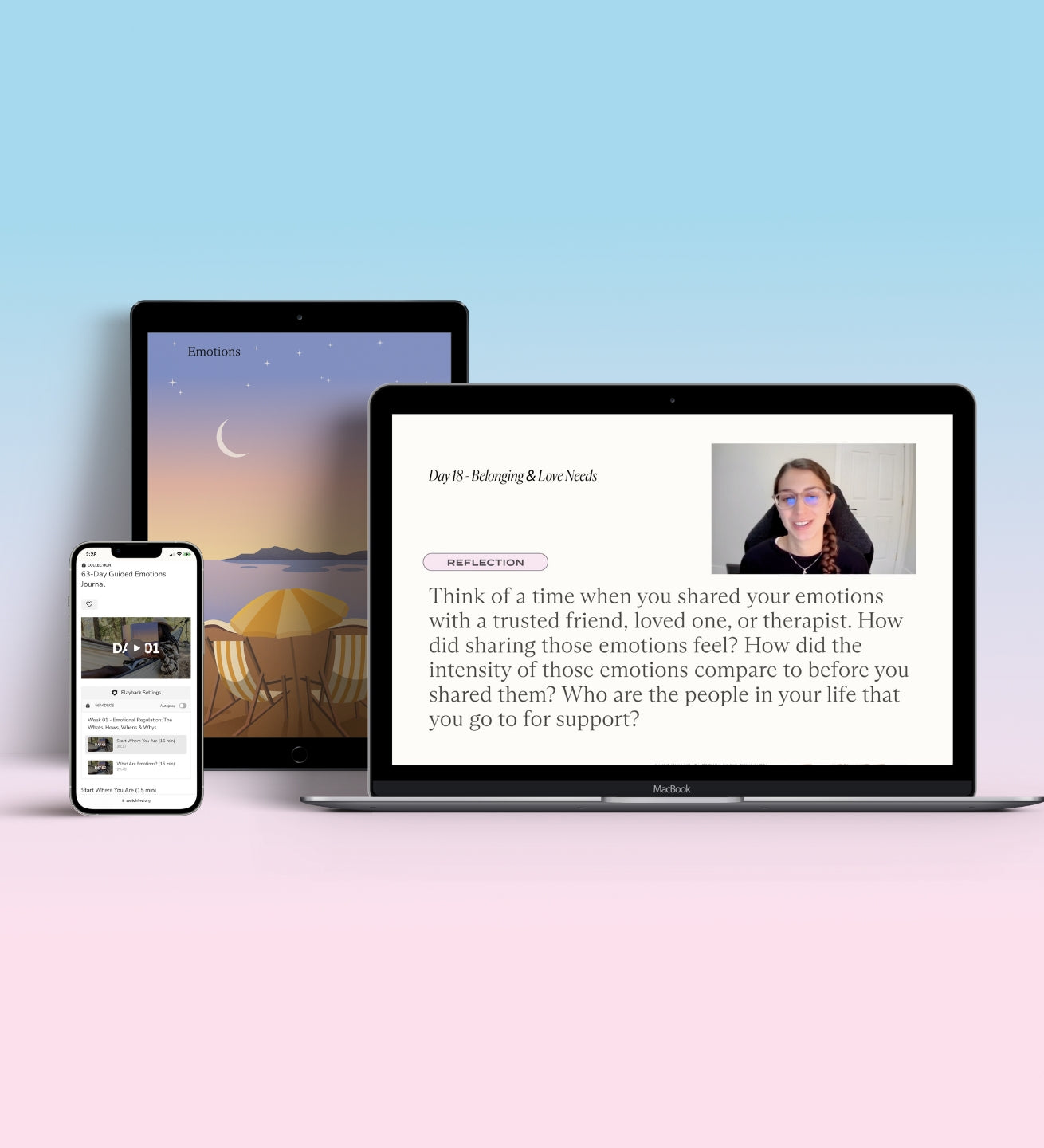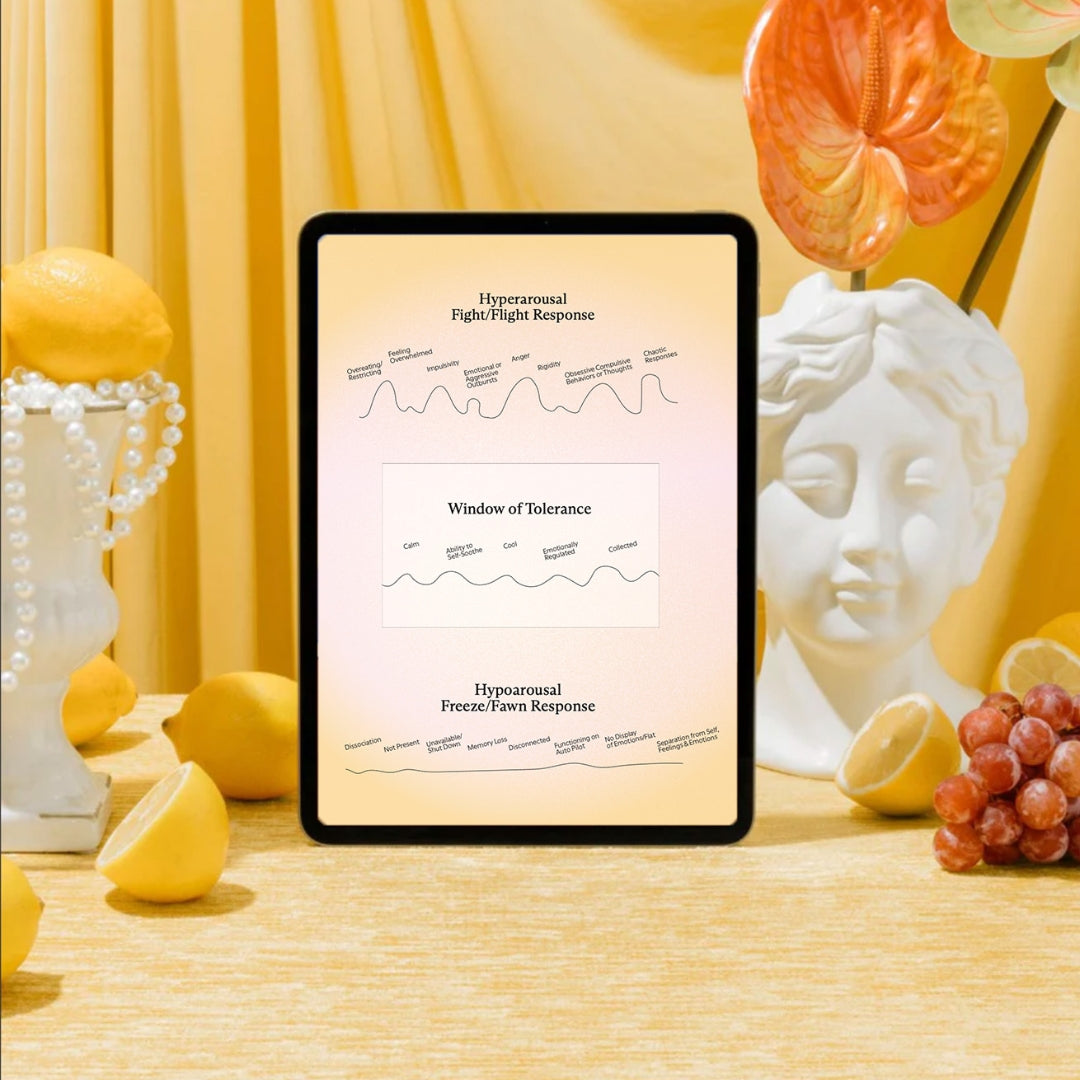 Who should take this course?
→ Individuals who struggle with managing their emotions effectively and often find themselves overwhelmed.
→ People who have difficulty in regulating their emotional responses to stressors, including anxiety, anger, and depression.
→ Those who have a hard time dealing with negative emotions and tend to resort to maladaptive coping mechanisms.
→ Individuals who want to learn how to develop healthy emotional coping mechanisms and manage their emotions in a positive and constructive manner.
→ People who want to improve their communication and interpersonal skills by learning how to express their emotions effectively and appropriately.
→ Individuals who want to overcome emotional dysregulation that is linked to past experiences.
How It Works
1
Grab your favorite blank journal, or use the digital one provided!
2
Journal along with therapist Hailey K. to learn about self-love and how to overcome negative self-talk.
3
Share your experiences and insights with a supportive community of fellow journalers.
Used and trusted by therapist and universities
A product that, as a therapist, I personally use and recommend for my clients. It's backed by research and is filled with useful tools for mental health.
DR. DONNA C. | PSYCHOLOGIST
There are three parts to Emotional Harmony
Proven formulas for self-healing through emotional development.
PART 01
Exploration
Our emotions shape who we are as people through reinforcing our identities and habits. Embark on a nine week journey into emotional awareness and development, starting first by identifying frequent and/or strong emotions in your life.
PART 02
Self-Discovery
Unpack the science behind your emotions, what causes you to feel overwhelmed by them, discover how to master your emotions, identify your needs, and understand the emotion-body connection.
PART 03
Capacity
Finally, this nine week course offers you the time and space to practice implementing the new ways you've learned to regulate your emotions. The end result? A greater understanding of your own emotional capacity, and the ability to reduce your stress and anxiety caused by whatever life may throw your way.
Will it work for me?
Do You Want Control & Understanding Of Your Emotions?
Whether you find yourself overwhelmed by anger, sadness or excitement, this journal can help you understand how to regulate your emotional responses.
Do You Want to Boost Your Relationships?
Greater emotional intelligence and regulation can enhance your personal relationships, as well as professional ones, enriching all areas of your life.
Are You Ready to Make a Change?
It's time to grow through past experiences, take back control and feel ready to handle whatever life throws your way.