The Emotions Journal (Digital Download)
Regular price
Sale price
$19.95
Unit price
per
Sale
Sold out
(Regular $39.95 $9.95 each)
Description

**THIS IS FOR THE DIGITAL ONLY VERSION OF THE EMOTIONS JOURNAL, IMMEDIATELY AFTER PURCHASING YOU WILL RECEIVE A DOWNLOAD LINK SENT TO YOUR EMAIL**

Enrich your relationships, control your emotions and boost your self-awareness with the new Emotions Journal.

Backed by science and created with expert therapists, the new Emotions Journal includes 9 weeks of guided prompts and psychoeducation to help you regulate your emotions.

With improved regulation of emotions and greater insight into your inner self, you can meet the challenges of everyday life with increased awareness, resilience, and authenticity.

What's Inside

9 weeks of inspiring prompts and psychoeducation to boost emotional regulation

A weekly focus to keep you on track

Psychologist-backed strategies you can trust

Two available download options - Optimized for Keyboards or Tablets & Print

Exclusive access to our private FB group to share experiences, tips, and questions.

Works with most PDF readers as well as ZoomNotes, NoteShelf, Notability, Drawboard and Xodo

Beautiful writing pages for emotional honesty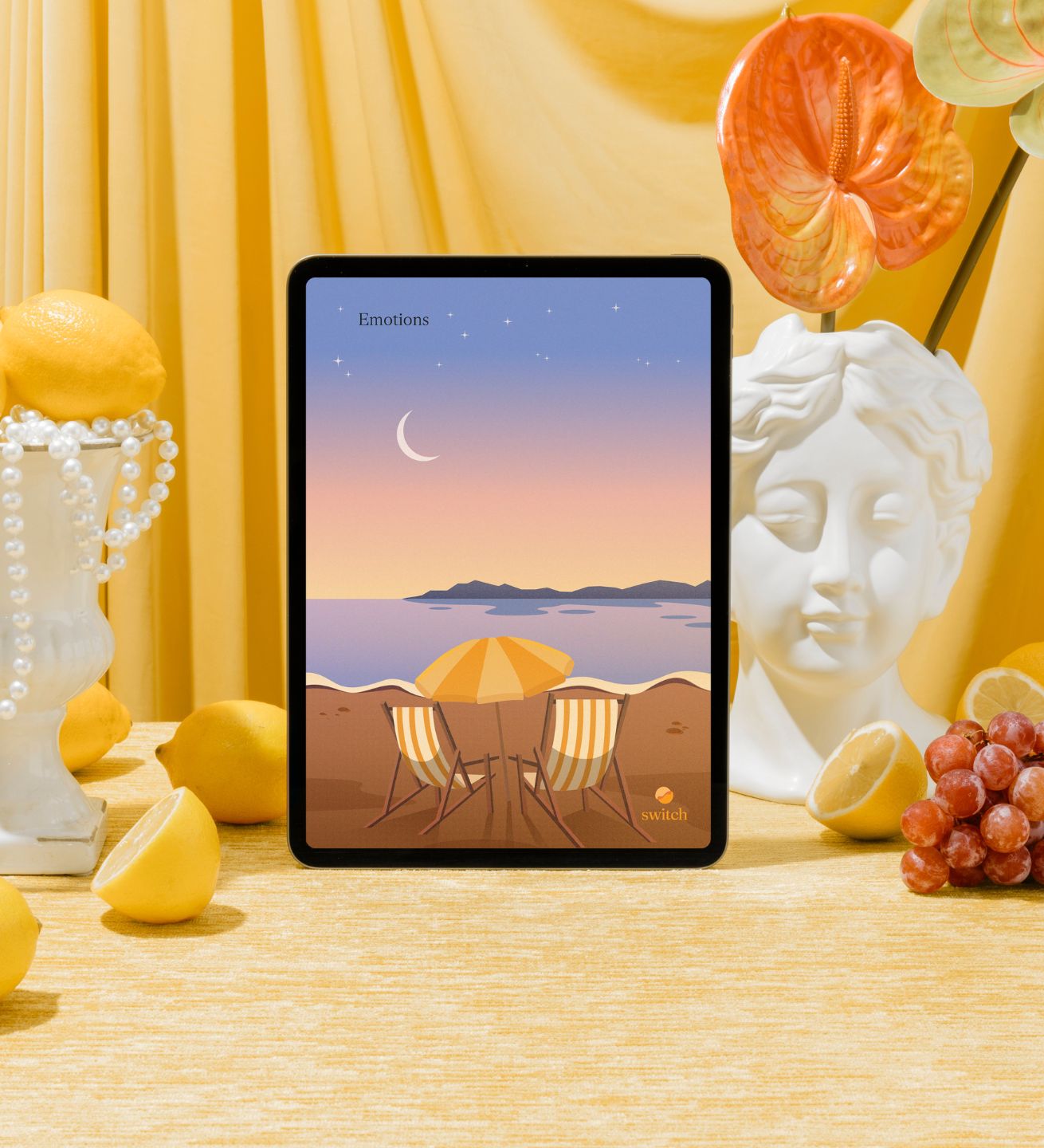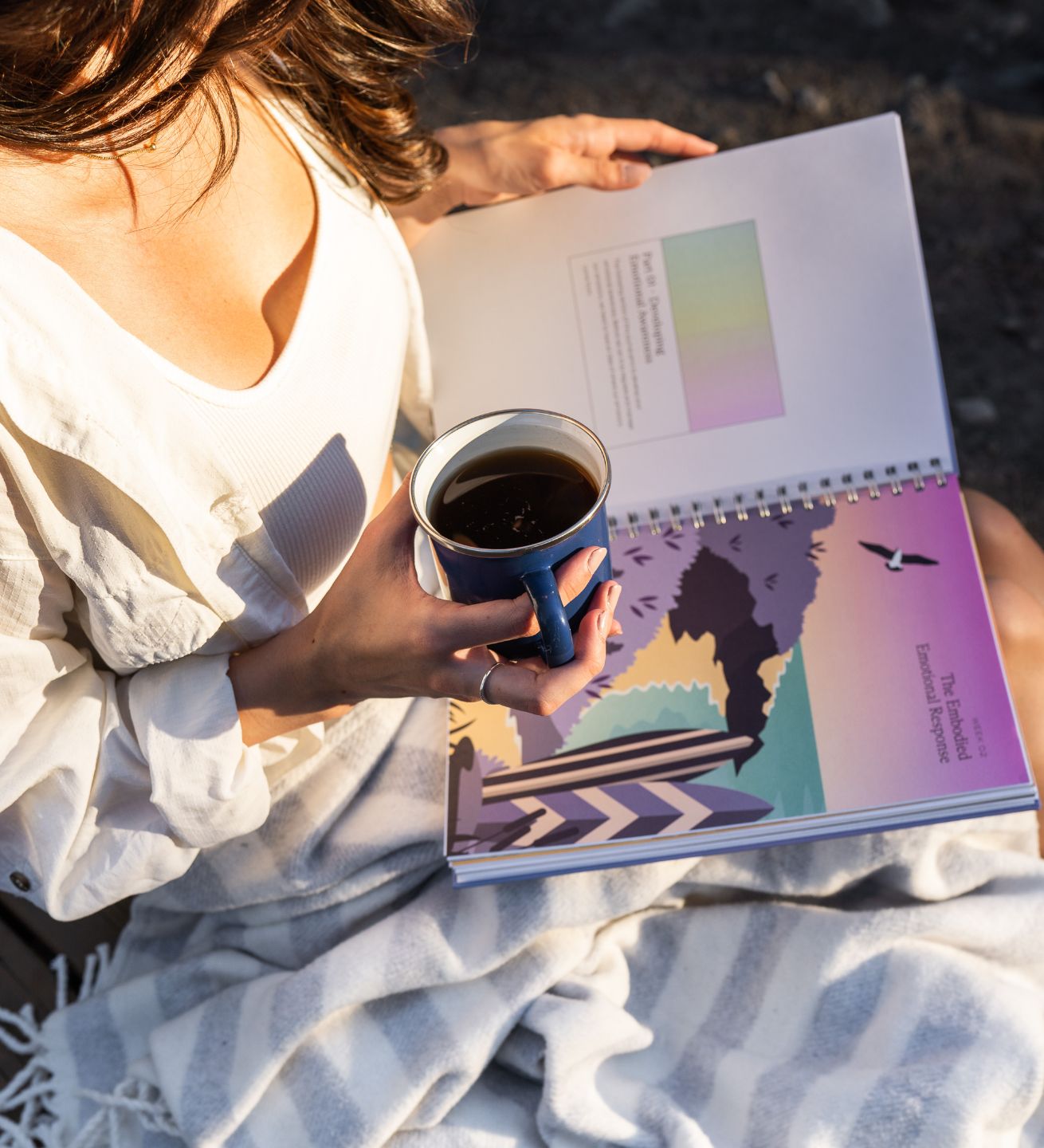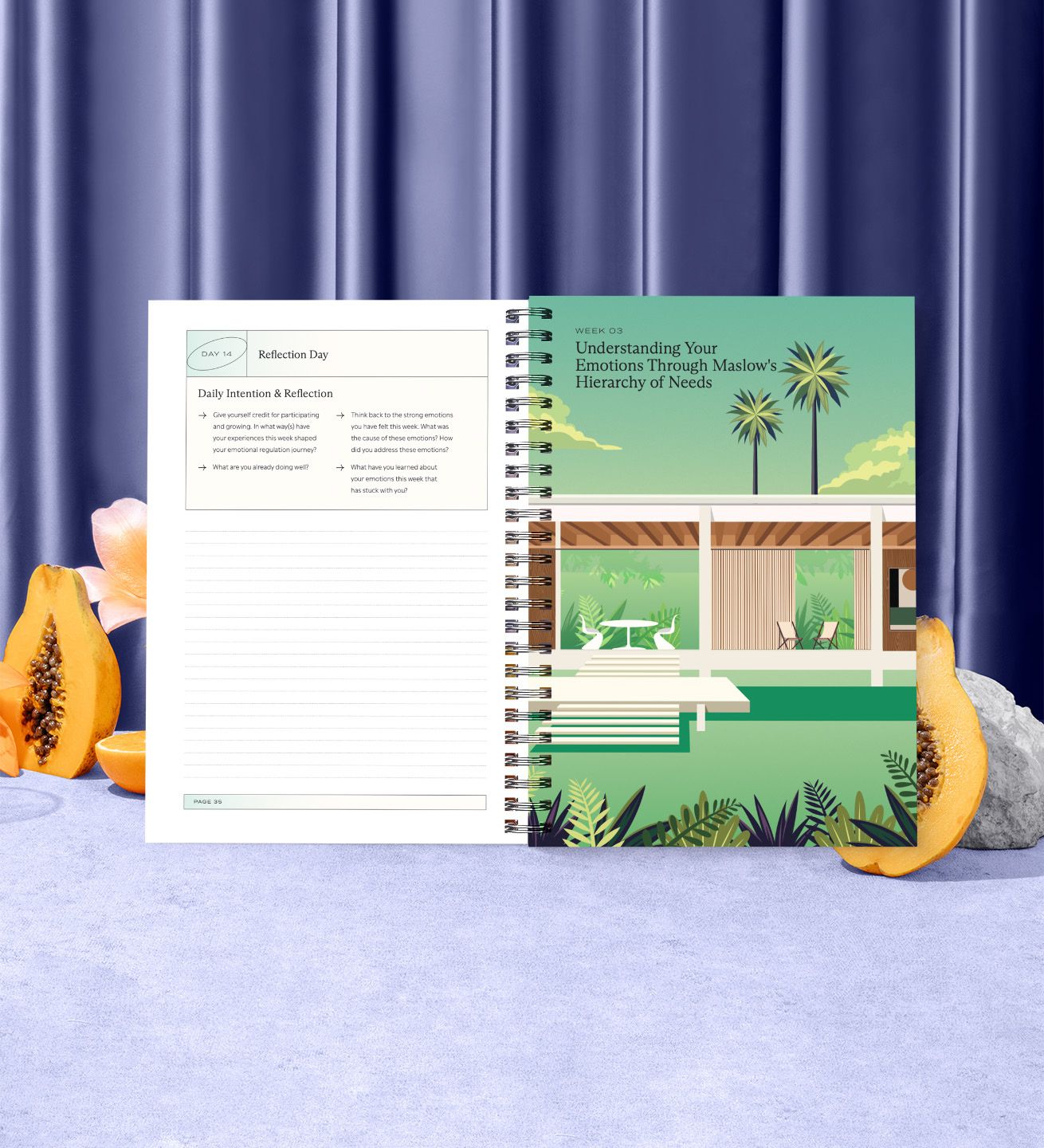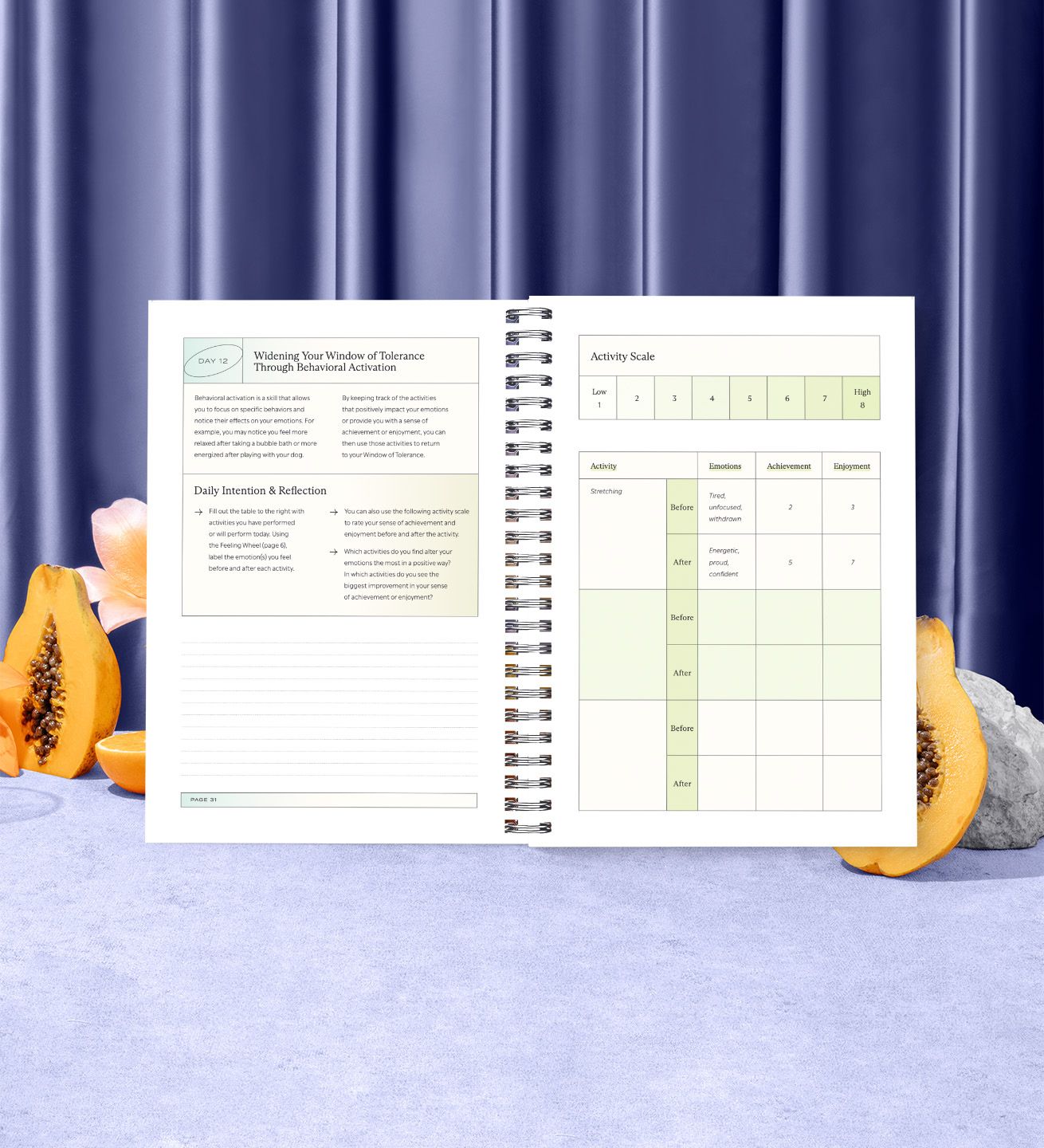 Used and trusted by therapist and universities
I see new patients all the time, no matter why they come in, typically our first sessions are all about learning emotional regulation. I'm happy to finally have a tool that can quickly and efficiently help with this foundational work.
DR. DONNA C. | Clinical Counselor
A product that, as a therapist, I personally use and recommend for my clients. It's backed by research and is filled with useful tools for mental health.
Hailey K. | Clinical Counselor
There are three parts to Emotional Harmony
Proven formulas for self-healing through emotional development.
PART 01
Exploration
Our emotions shape who we are as people through reinforcing our identities and habits. Embark on a nine week journey into emotional awareness and development, starting first by identifying frequent and/or strong emotions in your life.
PART 02
Self-Discovery
Unpack the science behind your emotions, what causes you to feel overwhelmed by them, discover how to master your emotions, identify your needs, and understand the emotion-body connection.
PART 03
Capacity
Finally, this nine week course offers you the time and space to practice implementing the new ways you've learned to regulate your emotions. The end result? A greater understanding of your own emotional capacity, and the ability to reduce your stress and anxiety caused by whatever life may throw your way.
Will it work for me?
Do You Want Control & Understanding Of Your Emotions?
Whether you find yourself overwhelmed by anger, sadness or excitement, this journal can help you understand how to regulate your emotional responses.
Do You Want to Boost Your Relationships?
Greater emotional intelligence and regulation can enhance your personal relationships, as well as professional ones, enriching all areas of your life.
Are You Ready to Make a Change?
It's time to grow through past experiences, take back control and feel ready to handle whatever life throws your way.