Calm Planner (Digital Download)
Developed by leading psychologists and clinical therapists to help you reduce stress and anxiety in just 31 days or your money back.
(Undated) 31-Days of psychologist-backed techniques you can trust
Carefully curated activities, brain games, and journaling prompts
Learn how to challenge Maladaptive Emotional Responses to stress & anxiety
Used and trusted by therapist and universities
I would highly recommend the Calm Planner to anyone looking for a tool to manage stress and anxiety in a sustainable and effective way.
Hailey K. | Clinical Counselor
Most of my patients need to work on Boundary Setting, it's great to have a tool that can help them incorporate it into their daily life.
DR. BARBARA M. | Clinical Counselor
Three Laws of Emotional Mastery
This Calm Planner utilizes the Three Laws of Emotional Mastery, which help individuals to challenge their maladaptive emotional responses to stress and develop healthier and more objective emotional responses.

Develop a mastery of your emotions through techniques, tips, and reflections designed to offer you valuable insights into your emotions and emotional triggers, so that you can effectively reduce stress and anxiety.
Cognitive Behavioral Therapy-based prompts
Cognitive behavioral therapy (CBT) is aimed at striking balance between how individuals think, feel, and act, which can resolve and mitigate feelings of stress and anxiety.

By integrating daily, weekly, and monthly CBT-based prompts and reflections, the Calm Planner trains readers to become their own therapists and to support themselves during stressful or anxious events.
This refers to the way in which individuals perceive and interpret stressful events or situations.

The Calm Planner helps readers become more aware of their stress so they can identify unhelpful thinking patterns that contribute to stress and anxiety, and develop more adaptive ways of thinking about and responding to stress.

By addressing the root causes of stress and anxiety, individuals can develop more effective strategies for managing their mental health and well-being.
Techniques to help individuals stay present and connected to the present moment, even when feeling anxious or overwhelmed.

The Calm planner includes education that details a number of grounding techniques that readers can immediately utilize during stressful situations.
Scientifically-Validated Stress Self-Assessment
Measuring and monitoring individuals' stress trends are a crucial component to understanding how to best manage stress in the long-term.

Each Calm Planner utilizes the Perceived Stress Scale (Cohen, Karnack, & Mernelstein, 1983) at the beginning and end to allow users to measure, evaluate, and reflect on their long-term stress trends.
Brain games and Arts-based activities
These games and activities are designed to ground individuals, promote relaxation and creativity, and provide an outlet to reduce stress.

The Calm Planner includes games/activities such as, crossword puzzles, free drawing exercises, and Sudoku.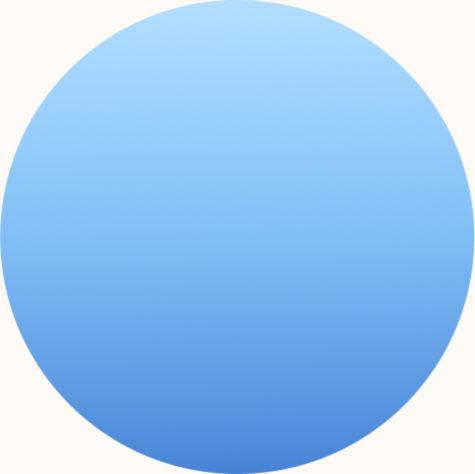 Will it work for me?
Are you finding it difficult to manage stress and anxiety in your daily life?
With the Calm Planner, you can develop a greater understanding of your emotional responses and learn practical strategies to help you manage stress and anxiety more effectively throughout the day.
Do you struggle to find time for self-care in your busy schedule?
The Calm Planner can help you prioritize self-care and create a daily routine that promotes relaxation and reduces stress. With its expertly designed strategies, our planner makes it easy to incorporate mindfulness exercises, art activities, and self-reflection prompts into your daily life.
Are you ready to make a change?
Throughout the Calm Planner are techniques, tips, and reflections designed to offer you valuable insights into your emotional health, so that you can effectively reduce stress and anxiety.