🎉 SUMMER SALE! 🎁 BUY ONE, GET ONE FREE - OFFER VALID FOR:
The Self-Love Masterclass
End Self-Sabotaging Habits
Uncover Negative Thought Patterns
Discover your inner strengths and overcome self-doubt in just 21 days or your money back.
Supported by scientific research and developed in collaboration with expert therapists, The Self-Love Masterclass offers 91 days of guided journaling and insightful psychoeducation to empower you on your journey of self-discovery.
"A product that, as a therapist, I personally use and recommend for my clients. It's backed by research and is filled with useful tools for mental health."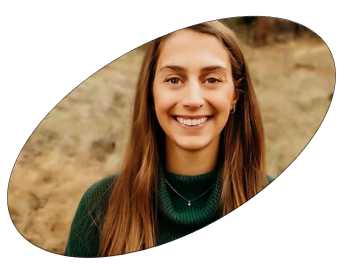 HAILEY K. | CLINICAL COUNSELLOR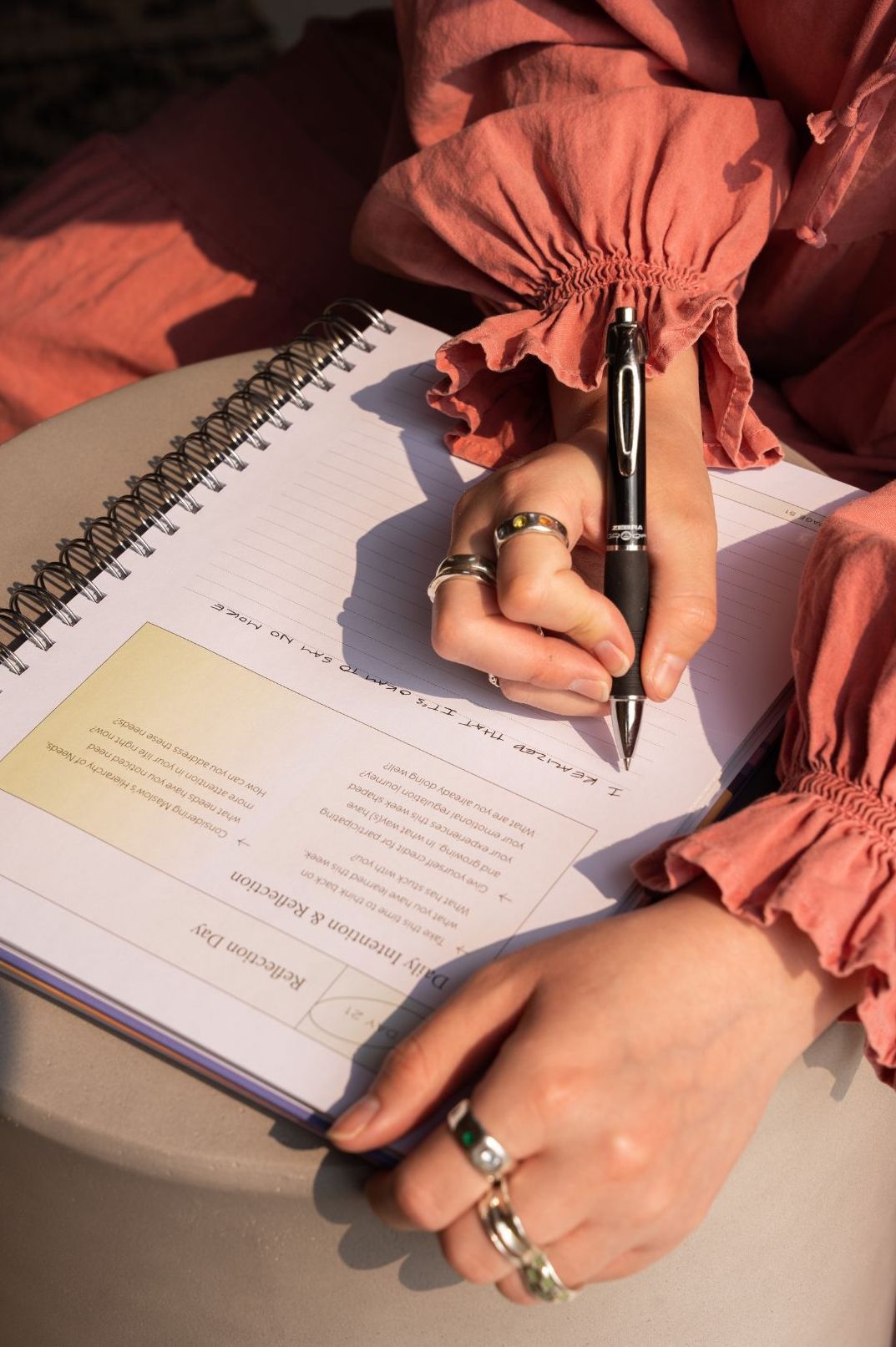 How we help you build a relationship with yourself
1
Journal on your terms
Grab your favorite blank journal, or use the digital one provided! All you need is 10 minutes.
2
Discover new ways of thinking
Journal along with therapist Bethany M., learn to love yourself more and become more confident.
3
Support when you need it
Share your experiences and insights with a caring community of fellow journalers.
Cognitive Behavioral Therapy-based prompts
Cognitive behavioral therapy (CBT) is aimed at striking balance between how individuals think, feel, and act, which can resolve and mitigate feelings of stress and anxiety.

The Self-Love Program integrates CBT-focused techniques and activities, like thought records and reframing, to help you challenge negative self-talk and develop more self-compassionate beliefs.
Self-compassion theory focuses on cultivating compassion and self-compassion as a means of promoting emotional regulation and well-being.

The Self-Love Program is grounded within this theory and uses techniques such as compassionate imagery and self-compassion exercises, to help you develop greater self-acceptance and self-love.
Dialectical behavior therapy (DBT) techniques
DBT is a type of therapy that focuses on developing skills for emotional regulation, distress tolerance, mindfulness, and interpersonal effectiveness.

The Self-Love Program teaches DBT skills to help you navigate conflicting or contradictory self-beliefs and to develop a greater sense of self-acceptance.
Cognitive restructuring is a CBT technique that involves identifying and challenging negative or distorted thoughts and replacing them with more balanced and adaptive thoughts.

The Self-Love Program utilizes cognitive restructuring to help you identify and challenge negative self-talk and cultivate more self-compassionate beliefs.
The Fundamental Attribution Error
The belief that certain issues, like personal failures, are solely a result of our own actions is the Fundamental Attribution Error.

The Self-Love Program addresses the Fundamental Attribution Error through embracing common humanity and teaching balanced thoughts.
A growth mindset means approaching challenges, opportunities, and failures with self-compassion and patience, fighting the instinct to do the easy option or to just give up.

The Self-Love Program guides you through the steps needed to adopt a growth mindset and nurture a self-compassionate attitude.
Who should take this course?
→ Those who are stuck in a cycle of negative self-talk and self-doubt, never discovering their true worth or potential.
→ People who have a hard time forgiving themselves or letting go of past mistakes
→ Those who have a history of toxic relationships or have difficulties setting boundaries
→ Those who have a history of self-neglect or self-sabotage and want to learn how to break these patterns and develop healthier habits.
→ Those who believe that they are inherently flawed or unworthy, that their feelings don't matter, or that they should suppress their emotions and needs for the sake of others.
→ Those who have a tendency to focus on their flaws and shortcomings, rather than acknowledging and appreciating their positive qualities.
→ People who want to discover their true worth and potential by overcoming limiting beliefs and self-doubt.
Will it work for me?
Experiencing Negative Thoughts
Release negative thought patterns, overcome negative self-talk and develop a healthy self-love and self-acceptance—In 15 minutes per day.
Ready for self-growth
Develop healthier habits, set boundaries in relationships, and discover your true worth and potential.
New to Journaling
You'll be guided through each step, and you'll have access to a supportive community of fellow journalers.